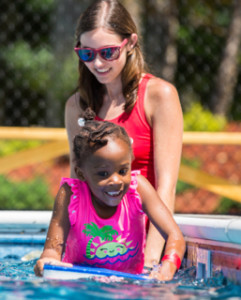 "It's not just a job.  It's an adventure." This advertising campaign used by the Army many years ago could aptly describe the experience of working at Camp Ramaquois. Being a staff member at Camp Ramaquois is both emotionally and physically demanding, but those demands are overshadowed by the fact that it's an exceptionally rewarding experience. Because our staff members give so much warmth and caring to the campers and their activities during the day, both our children and staff members benefit from the intrinsic feeling of being at home. By the end of the summer, staff members have experienced moments and forged relationships that last a lifetime.
We are very proud that we are able to hire a dynamic staff consisting of people who bring a variety of specialized skills with them. Whether it's our outstanding waterfront staff, highly-skilled athletic staff, creative specialty staff, or our warm and caring group counselors, the staff at Camp Ramaquois is exceptional and unparalleled. We have a 70% return rate of staff each year, which indicates how much our staff enjoy their experience at Ramaquois. We are also very proud that over two thirds of our counselor staff were campers at Ramaquois at some point during their childhood, so our staff members, from their own camper experiences, understand the excellence we demand and expect from them.
Our staffing begins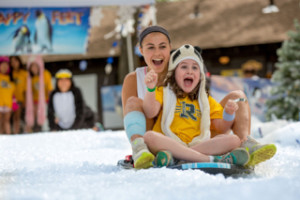 in the early fall when we begin to carefully read through the hundreds of applications we receive. Through that process, we are able to select the best candidates for the many group counselor, specialty staff, and administrative positions that are available at Ramaquois. We aren't just looking for people to fill the vacant positions we have available; we're looking for leaders and role models to whom our campers can look for guidance, direction, and support.
Our interview process offers us the opportunity to find out as much information about potential staff members so that we may select the most dynamic and loving people to lead the children during the summer. In June, all staff members complete an exhausting but comprehensive staff orientation so that each person is ready for the camp season. And then, the adventure begins! Whether it's working on our outstanding facilities, teaching new skills to children and playing games with them, or the terrific perks associated with the job, being a staff member at Ramaquois is so much fun!
The experience of working with children and putting smiles on their faces everyday is an exceptionally rewarding one, and nobody does it better than the staff at Camp Ramaquois.