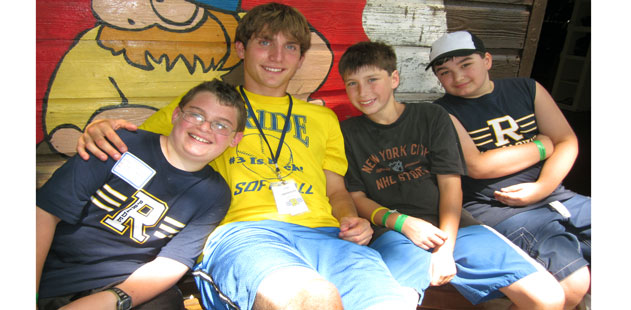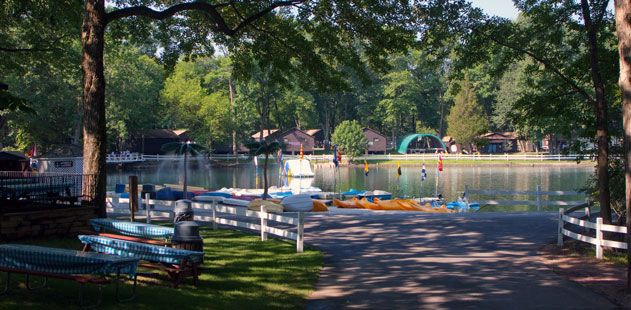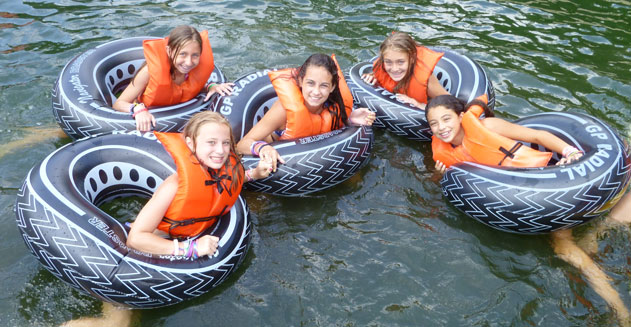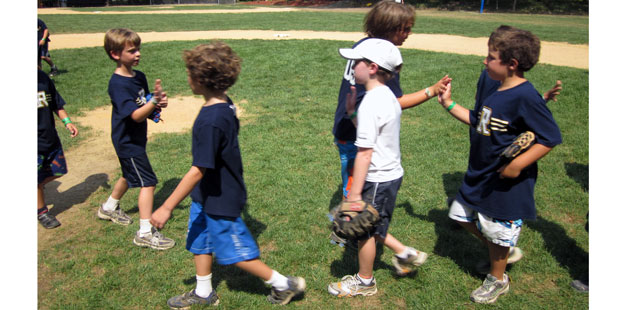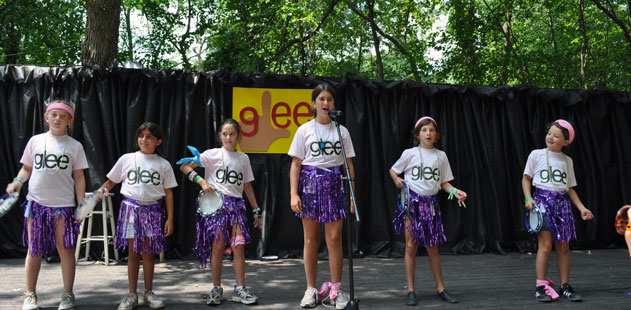 About Ramaquois
Camp RamaquoisPronounced Rama-Koy our camp name is derived from the Ramapo Mountains, which surround our campus, and the Iroquois tribe, who once inhabited these grounds. is a place where children feel physically and emotionally safe. We strive to create a unique environment where children feel a sense of belonging, learn life-long skills, have opportunities for leadership, and forge lasting relationships with their peers and their Counselors70% are former campers, and 75% return each year.. All this is done in a magical environment that revolves around one word: FUN!
We hope every camper leaves our camp believing in themselves and feeling a strong sense of accomplishment. We hope our campers leave Ramaquois standing a little taller, feeling more self-confident, communicating more effectively with their peers, learning to make meaningful friendships, holding dear to their Ramaquois memories and respecting the value of others.
"Our kids come off the bus excited and happy and telling us great stories of what they did at camp." – Ramaquois Parent

Choosing the right day camp is a very important decision. Please call to schedule a personal tour so that we can answer all of your individual questions. If you would like more information, please use this form to Request Information and find out why so many parents choose Ramaquois for their children.
RAMAQUOIS TRADITIONS
We are a uniform camp for all Staff and campers
Each camp day is divided into seven 45-minute non-competitive activity periods
Grades 3+ can choose one "elective" period from a number of exciting options
5 and 6 year olds have "group optional choice periods"
Junior camp bathing suits laundered every night
7 year olds have individual choice periods twice a week
Our instructional swim program features a small group ratio of 2:1 or 3:1, and we boast a Staff of over 50 Red Cross certified lifeguards
Fresh towels provided for each water activity
Weekly age appropriate "special events"
Lunch is a daily "happening" event in our air-conditioned dining room with sound system
Regular camp-wide Spirit

Spirit is the name given to Ramaquois Girls' Side.

activities, such as our popular "Song & Cheer

Song & Cheer is a Ramaquois tradition where each division writes and performs a song about camp.

" contest and our historical "Rama Games" and much more
2013 RAMAQUOIS SESSIONS
Full Session (8 weeks / June 24- Aug. 15)
7 Weeks (Any 7 weeks out of 8 / June 24-Aug. 15)
6 Weeks (Any 6 weeks out of 8 / June 24-Aug. 15)
First Session Limited Availability (4 weeks / June 24- July 19)
Second Session (4 weeks / July 22 - Aug. 15)
Counselor Apprentice Program (entering 10th grade / Full Session only)
Please call our office (845.354.1600) or Request Information for tuition, prices, rates, fees and session availability.
NOTES ABOUT DAY CAMP AND TAX CREDIT
Your family may qualify for a tax credit or income exclusion by sending a camper to day camp. Please speak to your accountant or call Camp RamaquoisPronounced Rama-Koy our camp name is derived from the Ramapo Mountains, which surround our campus, and the Iroquois tribe, who once inhabited these grounds. for more detailed information
This page is tagged with: Information, Philosophy